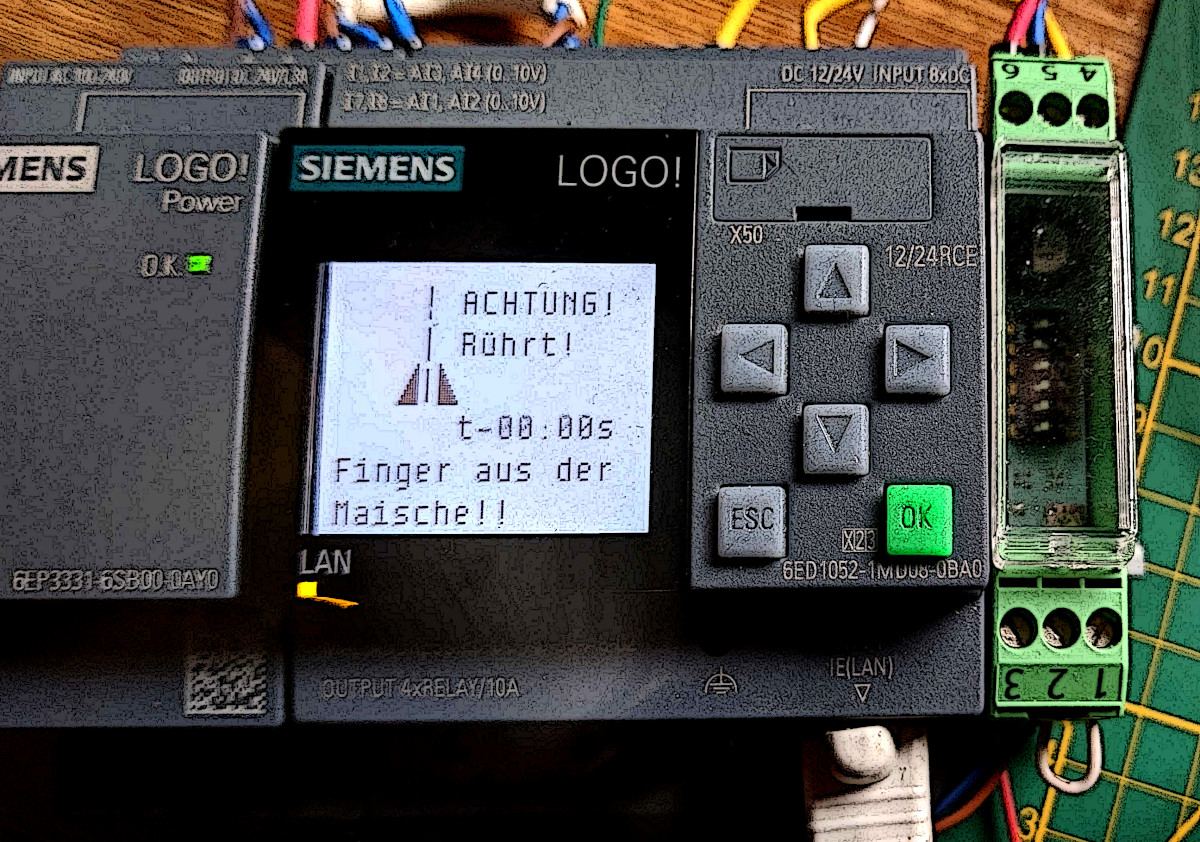 (follows sometime, or even not)
First: the preparation:
Ingredients are from the brewing supply store.
Water is coming out of the tap.
When everything is decided, procured and prepared, our actual brewing may begin.

Then: the mashing:
Mashing takes time. Kind of half the day. Therefore, and so that we know and can reproduce what we have done, automatic helps us; ->look here!

Then it's lautered, boiled, hopped, whirlpooled, chilled and "turned on", like we Germans name it, when we put the yeast inside.

Then follow fermentation and maturation.

Then only to be transferred, filled into nice bottles and labeled.
ready.