there's always something to complain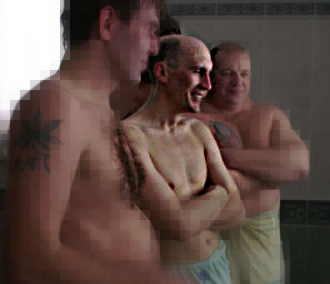 Reinforcement for our team!
We are pleased to inform you that we have been able to strengthen our team!
From now on, Sergey (picture, middle) will personally take care for your returns and all complaints, which some of you, for whatever reasaon, feel invited to raise...
We do wish Sergey an effective new start in his professional life, and hope to help him to move a bit further on the steep and thorny path of his rehabilitation.
Good luck to Sergey or "Two Thumps off," as he, old prankster, use to say!